Afrofuturism:
A style of literature, music, art, etc. that combines science-fictionelements (= stories or ideas about an imagined future) with ideas from the culture and history of Africa and African people:
What makes Afrofuturism different from standard science fiction is that it's steeped in African traditions and black identity.
Afrofuturism is embodied in the movie Black Panther, the music of Janelle Monáe and Sun Ra, and the novels of Octavia Butler.
(2023, Cambridge University Press, https://dictionary.cambridge.org/us/dictionary/english/afrofuturism)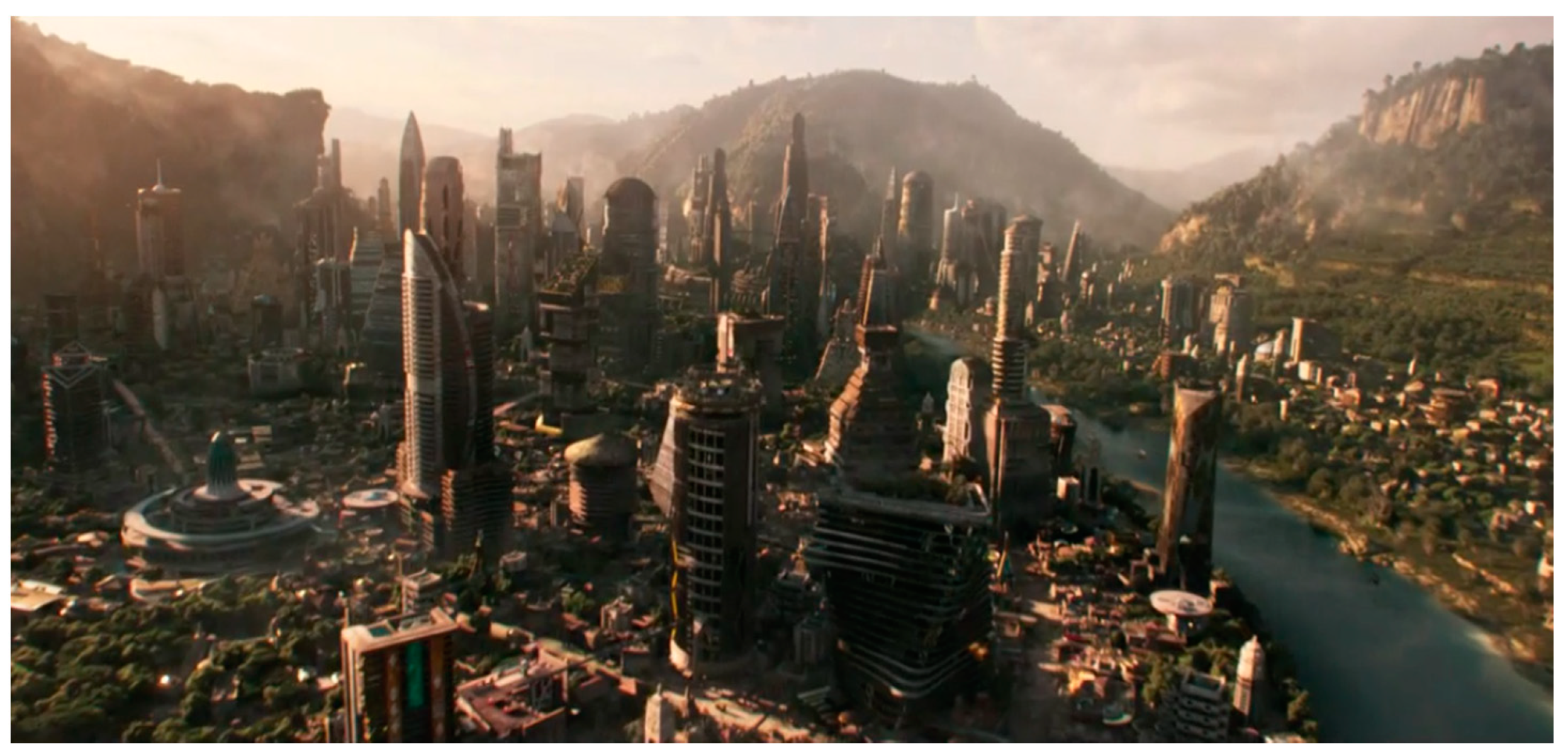 Aerial shot of Wakanda (Taken in accordance with fair use of images rights for the film Black Panther, Ryan Coogler, 2018, Marvel)